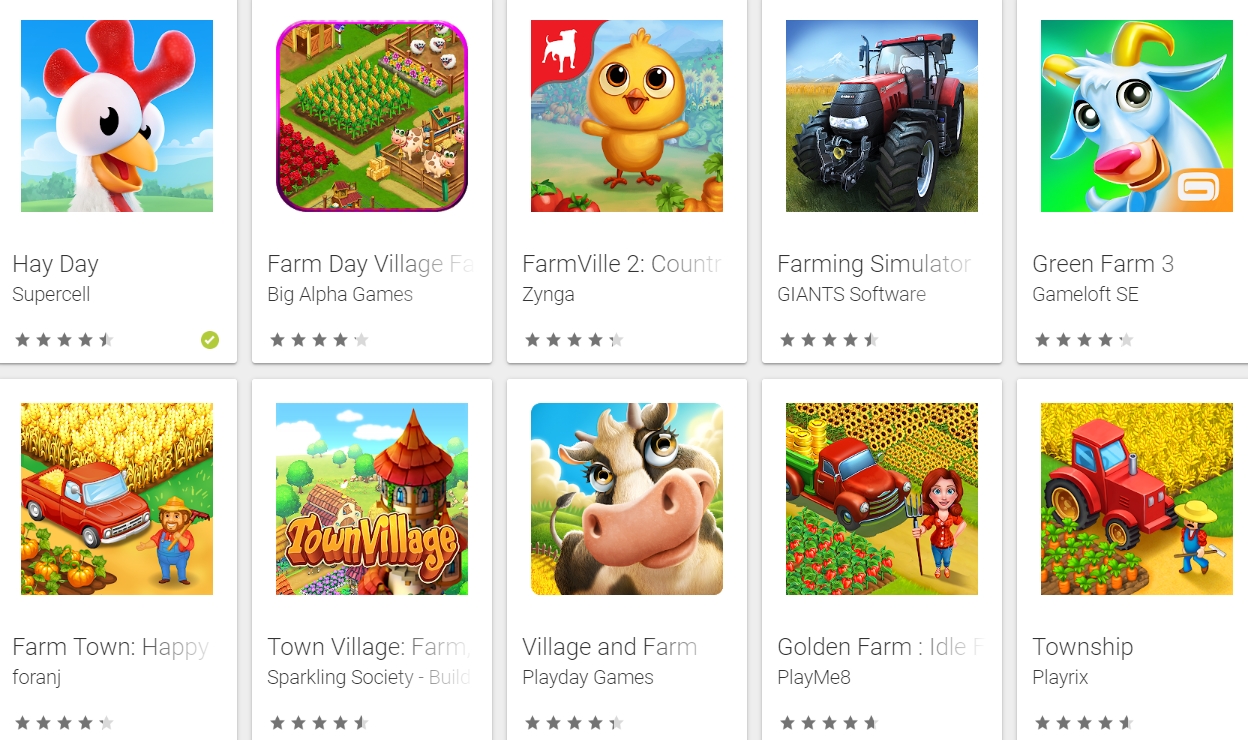 Running virtual life becomes a trend among digital people. It teaches you responsibilities but only short of regrets when doesn't run well. Farming games are not something new for gamers. We can say that this kind of role-playing game is the most downloaded game. Seeing how much Harvest Moon lovers, farm games began to emerge and developed. Check the 9 best farming games for Android below that kill your time with fun.
Farming games on Android mostly are free and extremely user-friendly. If you feel difficulty in finding the best farming games for Android, you can start by typing on Google Play search box. You will see the list of hundreds of farm games there. But, to ease your time and avoid boring games, we give you recommendations that guaranteed to fill up your boredom.
9 Best Farming Games for Android as Time Killer
You might get monotonous in any game. Sometimes it is caused by the storyline or the visual graphic. In this article, we have selected all the farming games for you. Just ensure your phone storage and internet connection. But, fortunately, several farming games can be played offline. However, a consistent internet connection would be better to play. Now, check out what are the best farming games for Android to enjoy: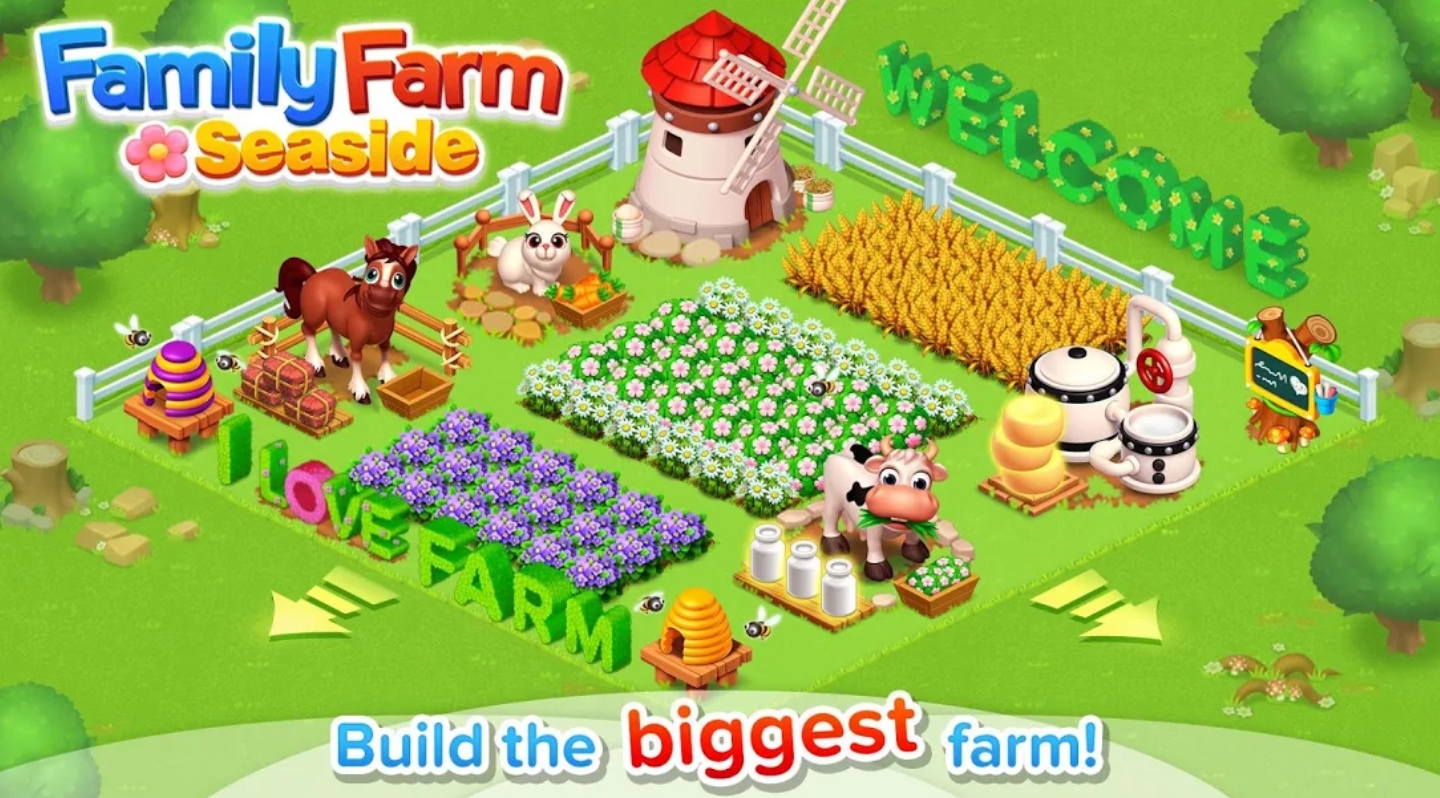 Family Farm Seaside is included in the best farming games for Android. This game is free-downloaded and highly rated by gamers. By playing this game, you are able to raise your own farm just like in real life. The game allows you to have tons of animal, fruit, and task options. So, you can build the ideal farm as you want.
Besides designing a unique farm, you can also compete with your friends to be the best farmer. What makes you won't leave the game is the variety of tasks. Enjoy the challenges to plant and harvest the crops, feed your animals, and construct building and machines. However, for some items need to be purchased by real money and you need to disable the 'in-app purchases' option in your device's setting.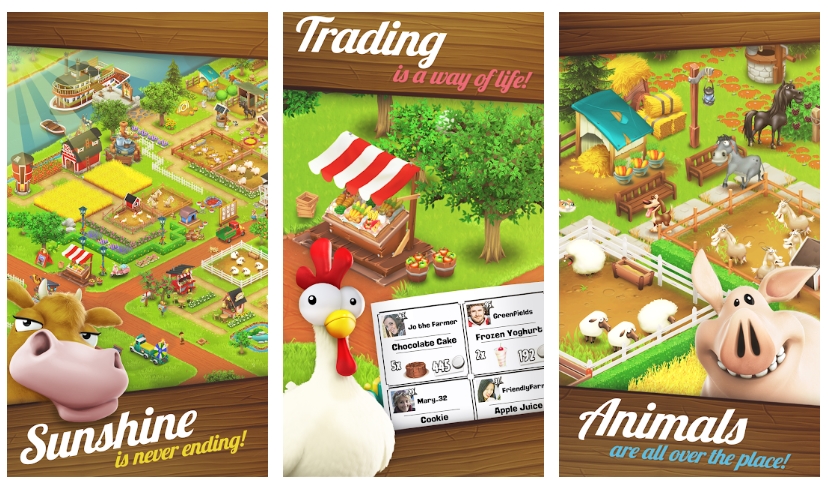 Many farming gamers reviewed this game. Mostly were leaving good comments about it. Hay Day is one of the best farming games for Android. For your information, this game was made by Supercell whose created Clash of Clans, Clash Royale, and Brawl Stars. So, there is no hesitation about an exciting experience you will get.
This game is started by the player's old uncle who cannot take care of his farm. Then, you are given his farm and expected to make it the best farm in the world. After you pass the sweet tutorials, you can start to finish some tasks. For example, harvesting, fishing, selling the goods with neighbors, and collecting money. Also, you can build your own town and manage it like the presence of life.
Actually, Hay Day is a farming game, but its main focus is selling stuff via trucks, boats, and shops new things. In every level, there will be new animals and plants unlocked. This game is very interesting for anyone who wants to build their dreaming farm life.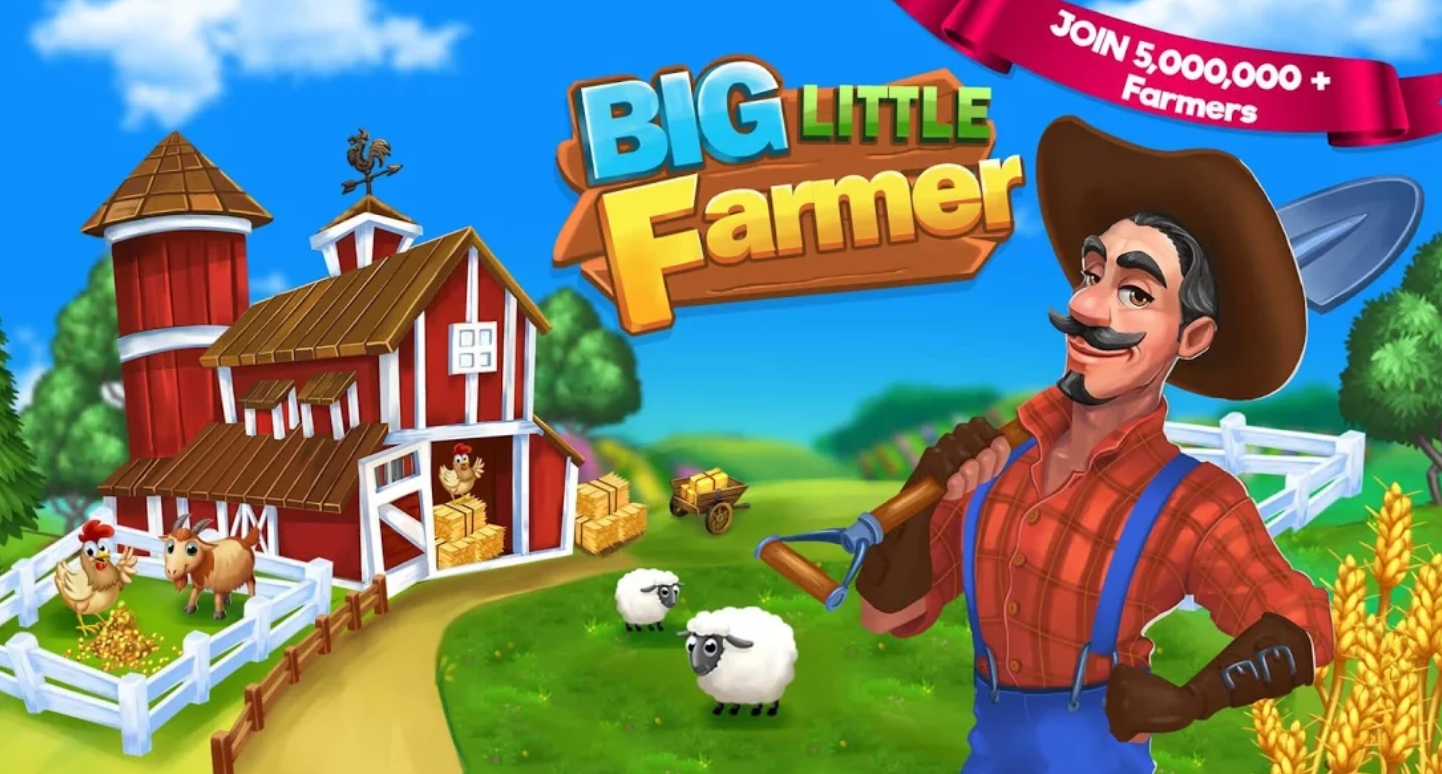 Another best farming games for Android which great to kill your time is Big Little Farmer. Luckily, this game can be accessed offline. If you have experienced playing FarmVille, you will find quite the same taste here. You have to dig up the ground, plant crops, raise your animals, and harvest the milk and eggs. More than that, you can also decorate and customize your farm and selling your stuff to get profit.
This game is very addicting. Your eyes will enjoy a good visual graphic. This farming game could be a simulator before you are being a really successful business farmer. All of the features are easy to control and unlocked whenever you finish a certain level. If your friend had an iOs phone, you may recommend this game because Big Little Farmer Offline Farm is available for iOs too.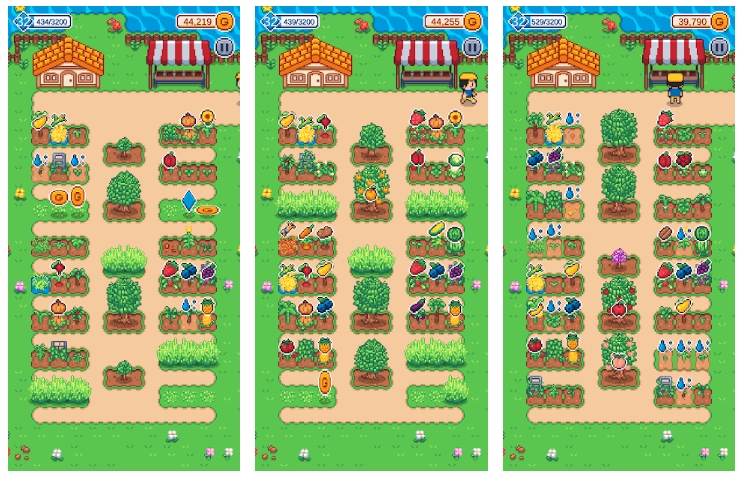 Are you looking for a farming game with a cute graphic? Then, you should download Tap Farm on your phone. This is the best farming games for Android with a cute and beautiful view. Talking about the concept is nearly like the Harvest moon. But, Tap Farm has a more attractive and cute character to play. Not just the adult, we believe that kids would love to play it for hours.
These farming games let you grow your farm (fruits and vegetables) and raise animals at the same time. There are a lot of things to explore and exciting level in order to expand your garden. During the time, you will be helped by cute little helpers. Even though you close the application, the game is still running. The helpers continue work, then, you just need to mine the gold when you return to the game.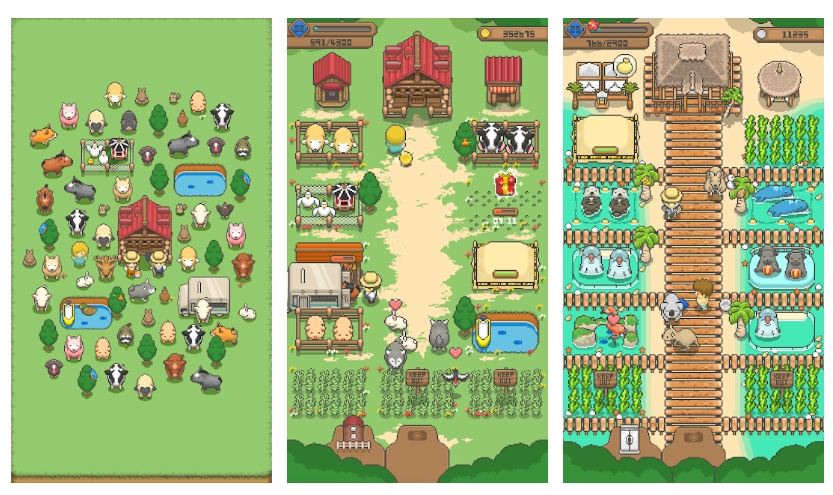 Tiny Pixel Farm is kind of farming game in Android. This game developed by GAME START LLC and inspired by Harvest Moon. You will be amazed since the first scene. Because you will get a flashback to Harvest Moon: Back to Nature. This game takes you to village life. You need to grow your crops on the farms there. The scenery shows you a peaceful life and natural beauty view.
What makes this fame is one of the best farming games for Android is you can do any activities at your pace and as you please. You can be a full-time farmer or just raise crops and animals whenever you want.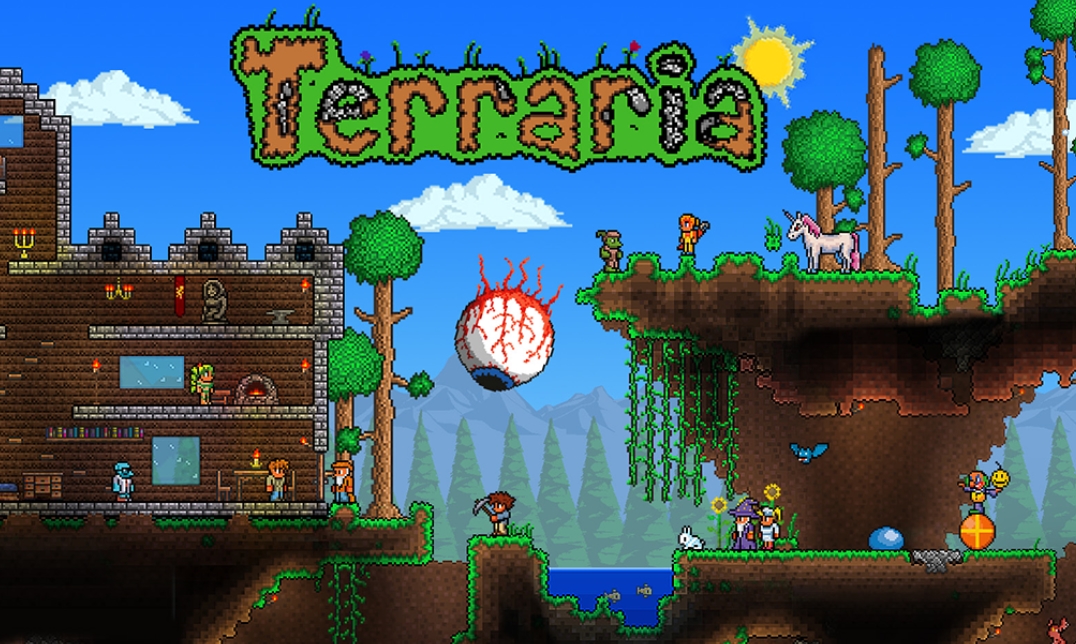 Terraria is an adventure game developed by Re-Logic. What makes we selected Terraria as the best farming games for Android is this game's differentiation. Playing Terraria requires you to explore, build, dig deep the ground. You will be equipped with three basic tools, those are a pickaxe, a sword, and an ax. Each tool has its own function like for digging, for combat, and for woodcutting.
Those tools allow you to explore dangerous caverns laden. Because the main goal of this game is crafting and building parts. The map shows your direction to find resources and items. But, be aware, in certain places you might find enemies, such as zombies, skeletons, flying eyes, or slime blobs. Terraria is an immersive game which suitable for an adventurous soul.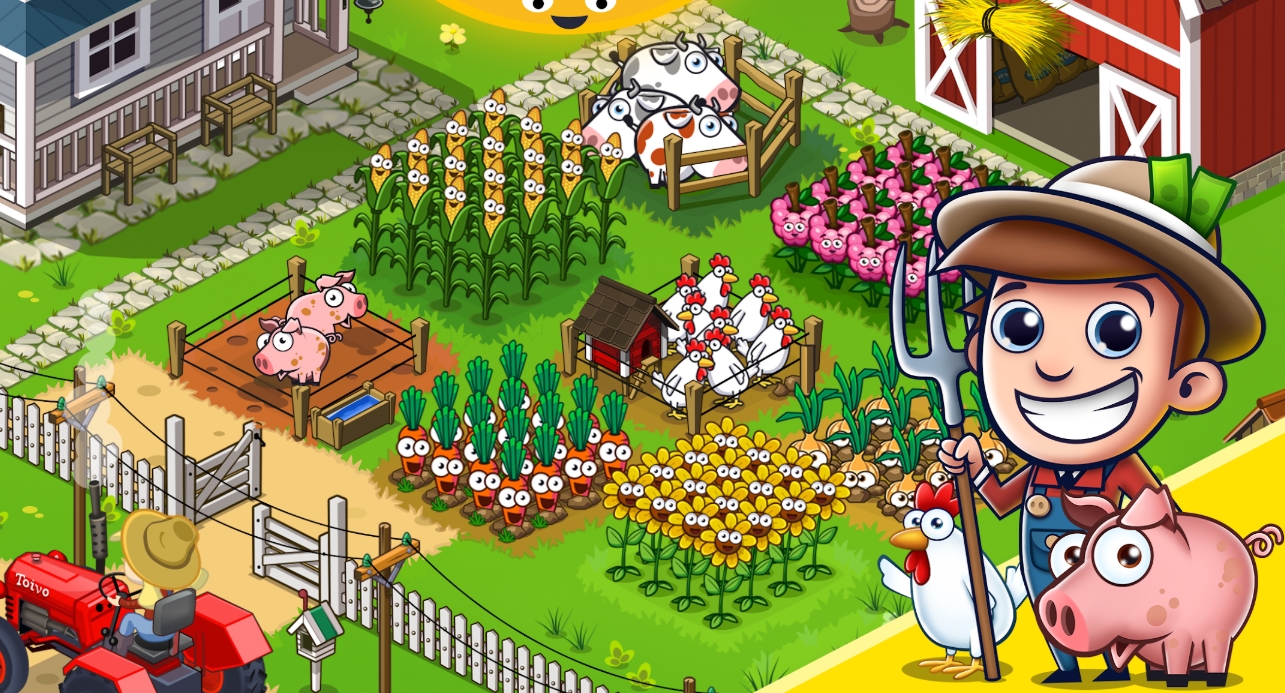 Idle Farming Empire is a simple farming game. It doesn't require you a special skill or farming sense. You just have to plant and grow your farm. The projects are not complicated, so if you desire to do farming as a dummy, this game is a match for you. The design is also cute and indulges your eyes. The plants, characters, animals, and audio are highly rated by the games. That is why Idle Farming Empire becomes one of the best farming games for Android.
In order to customize your farm, the developer gives you various features, like automate your farm, weather control, crop collection, and many more. This game is supported to be played offline. In case your internet connection is not good, you can still collect the money and grow your farm. This game is so indulging and fun in an easy way.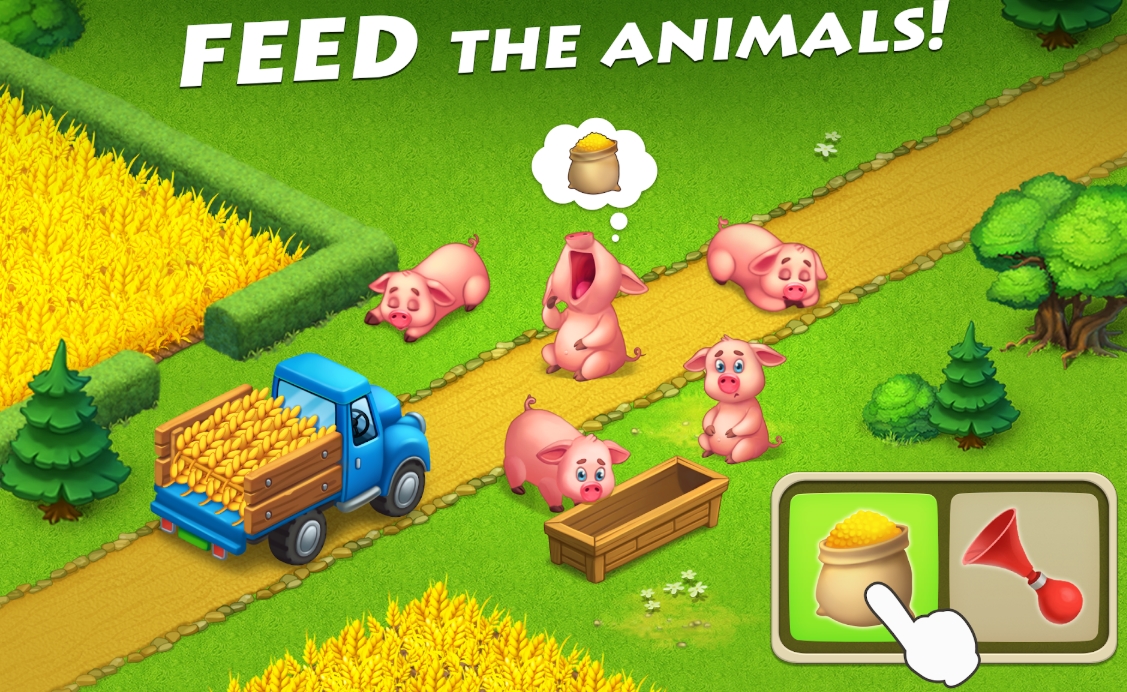 Another indulge farming game is Township. Even this game has a simple interface, you cannot underestimate its smart graphic. Township has a great visual graphic which proven impresses its users. You will find a unique view because Township makes you take care of the farm and build the city at the same time. Thus, you have to finish various tasks and duties.
Samples of challenges are opening restaurants, building community, mining resources, and managing your own town. Another big goal could be building a zoo where you can put all your animals there safely. Some other items could be achieved with money and free. By integrating this game with your Facebook account makes Township becomes your best farming games for Android ever.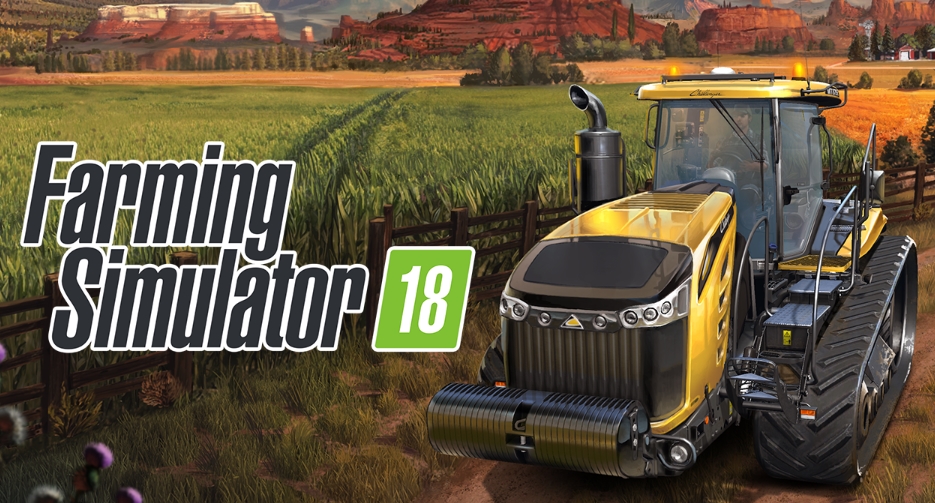 Several gamers put Farming Simulator 18 as one of the best farming games for Android. This game is released in 2017 from the developer named GIANTS Software. The other Farming Simulator games are the 15, 17, and 19 series. They are available on PC, Xbox One, and PS 4. But, special for the 16 and 18 series are only be found on PC, Android, and iOS.
Playing Farming Simulator 18 is just like the other farming game, but it takes more seriously. You can buy tractors and trucks to help you fulfill tasks, such as planting, harvesting, moving and placing your stuff. Additionally, you might also make productions from your plants and animals then earn the money. While you are having WiFi or Bluetooth connection, you can play in multiplayer mode. This is a farming game you should try, at least included on your list.
So, those are the 9 best farming games for Android which definitely makes you won't leave the bed. If you enjoy what you have accomplished in Harvest Moon or FarmVille, we ensure you will love these games too. Manage your plants and animals, make it the best farm ever!